Dyslexia Support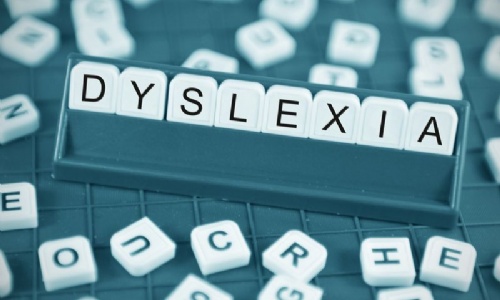 Dyslexia Support for your Child
By Alison
Where possible ask the teacher to send key vocabulary before the lessons, for the week, so your child can practise reading and spelling them before the lesson. A good way to practise is to write the word with a missing letter e.g. in history artefact, write artefact then miss out more letters, until you finally only need to write the A. Once you have shown them how they can do this you can read out the word then they themselves can draw out the missing letters pattern and an hour or two later go back to it and fill it in. The creation of this exercise helps reinforce the spelling of words they find difficult. They need to check the number of letters and their order etc.
You can also play build a cat at the weekend using some words from the week (the same rules as the old game hangman but draw parts of cat adding in whiskers etc as the aim). Also look for words within words artefact has art and fact in. Remember the letters MUST stay in the same order as in the word. The practising of spelling encourages reading too.
If in your child's work you notice any words they are using a lot but misspelling, then you can use the same techniques.
During the lessons it is useful to have sticky notes, so any word they don't understand they can ask about later. This could be any word they are not sure of whether to spell or it's meaning. Encourage them to spell these words phonetically, and you can work them out together later. If your child does need dyslexia support, often they may not be able to find the word they are looking for in the dictionary. Once you have given them the spelling then they can look it up and check the meaning.
Using different coloured sticky notes for the different subjects also helps. Once a word is embedded, put it into a learnt pile. Every few weeks check the words in the learnt pile to ensure they are embedded. Only focus on one or two words per subject, so they are not overwhelmed.
Younger children needing dyslexia support find keywords (or words they use frequently) written out onto jigsaw shapes, really useful. They can then practise putting it back together and then read it. They can do this independently, keeping the pieces in envelopes, so they can practise any time. Once they are confident they can practise writing the word, tracing over it using tracing paper. Greaseproof paper is great alternative just use a paper clip to stop it slipping away.
Make sure to reward the hard work that your child does. This can be done in several ways:
A target with a short reward attached is a great incentive. "Work on 6-10 words then you can…" Praise their efforts, spelling and reading will always be a challenge for a child with dyslexia. "You have worked so hard on your words today, would you like to … for … amount of time.
You could write 5–10 words they would like to learn onto a word ladder, then they can colour each one in. When they have done all the exercises, a reward will help boost their confidence, even if they were not 100% correct.