11+ Tuition
Exceptional Academics offers tailored 11+ tuition with experienced tutors with a consistent track record of getting students placed at the very best schools.
'What EA don't know about specific entrance criteria for specific schools, and how to get your child through them, isn't worth knowing.'

Parent to Good school's Guide
The 11+ examinations are the highly competitive entrance examinations by which grammar schools and independent day and boarding schools academically select prospective pupils.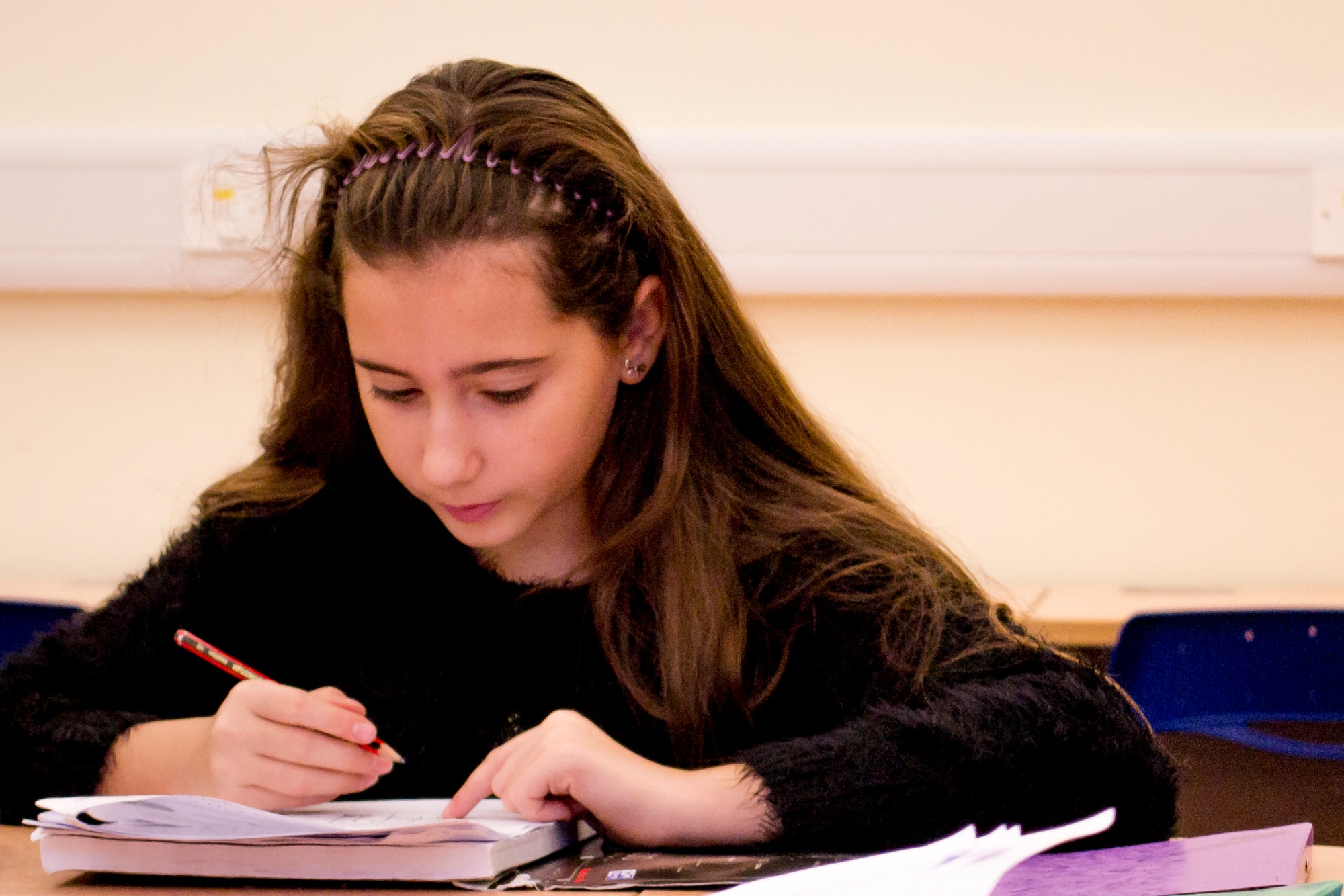 There are usually two stages to these examinations; the first stage is sometimes known as the Pretest in which VR and NVR are assessed, while the second stage is a written examination in English and Mathematics.
Verbal Reasoning and Non-Verbal Reasoning examinations are created by one of two exam boards: GL Assessment or CEM. The exams are often computerised and multiple-choice. Based on the agreed pass mark for grammar schools or independent schools, if your child reaches or exceeds this mark, they will then be invited back to sit Stage 2 examinations.
She got into all her schools! Academic scholarships to Francis Holland and Queensgate and places at Nottting Hill, Ealing, North London Consortium and City of London School for girls. Thank you for ALL your kindness and help in the process.

N.K — Parent.
As 11+ tuition experts at EA, the first step in preparing your child is to identify which examining boards the schools your child is applying to use. This will determine the VR and NVR resources we suggest and use as teaching materials during your 11+ tuition.
Our 11+ tuition is planned strategically, ensuring that pupils are fully prepared for the range of skills on which they will be assessed. Our expert tutors are supportive, motivational and committed to developing their pupils' understanding, exam skills and confidence in order to ensure they are fully prepared for their entrance exams.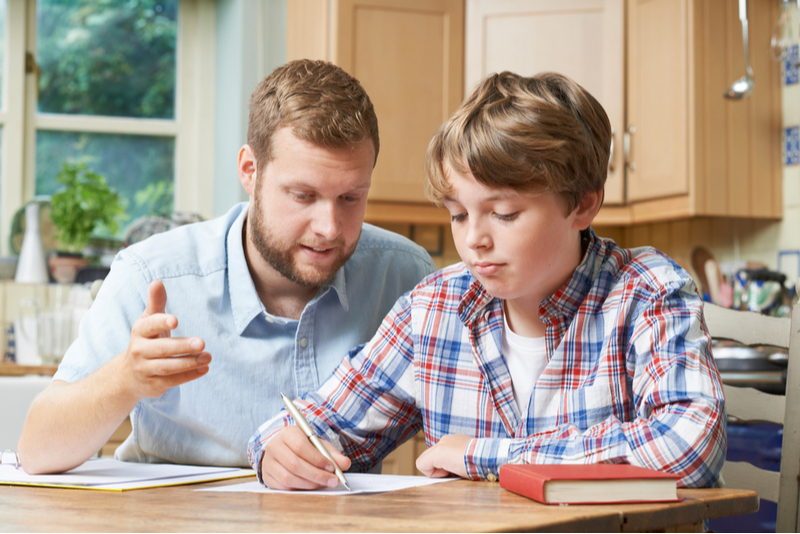 English
When sitting 11+ English entrance exams, pupils are usually assessed on a wide range of skills, including: detailed comprehension of fiction or non-fiction texts. This includes close analysis of authorial techniques; planning and composing effective extended pieces, such as creative writing; testing of spelling, punctuation and grammar and verbal reasoning. In addition to their school work, pupils benefit significantly from regular 11+ tuition, providing invaluable opportunities to consolidate understanding, accelerate progress and gain extra practice of entrance exam practice activities.
At Exceptional Academics, our team of English teachers represents a combined experience of many years of helping pupils to prepare for 11+ examinations. We have an excellent record of many pupils who have successfully passed the entrance exams, across a very wide range of schools, including the most academically selective. In addition, some tutors have extensive experience of working in the independent sector, some in management roles, and have thus been involved on the other side of the fence: the process of marking scripts and selecting pupils for successful admission to schools.
Mathematics
Performing well in the 11+ and exam process can be life changing. Gaining a place at one of the country's most selective schools can massively impact the trajectory of a student's future achievements. Mathematics plays a significant role in the selection process. As a company we have developed our own in house resources, which allows our 11+ tuition to cover the entire curriculum. As maths is a skill based subject, we start by assessing all of our students; identifying their weaknesses, and then we specifically tailor our lessons by focusing on these areas.
Our approach to maths during 11+ tuition ensures our students are able to make maximum progress. We use a combination of games, word problems and riddles to make lessons enjoyable so that our students develop a love for learning. We spend a significant portion of our maths tuition focusing on problem-solving so that students are adequately prepared for the challenges they face in maths assessments, improving their logical thinking. This also benefits them in many other subjects such as science and computing.
Verbal Reasoning
By definition, Verbal Reasoning is the 'understanding and reasoning using concepts framed in words – it aims at evaluating the ability to think constructively rather than just recognise vocabulary'.
Verbal reasoning is a test of a skill rather than a test of learned knowledge. The subject is used to determine a child's critical thinking skills, as well as their ability to use their own knowledge to solve a problem.
There are different types of questions asked in a verbal reasoning exam. Some examples are:
Spotting letter sequences

Cracking codes based on letters and numbers

Following written instructions

Spotting words within words

Finding a letter to complete two other words
Broadly speaking, Verbal Reasoning assesses spelling and vocabulary. Spelling is based on Key Stage 2 Spelling Curriculum.
However, vocabulary is assessed in VR much more extensively through a wide range of questions, and the standard is often far beyond what we, as adults, would possess. This is why at Exceptional Academics we focus intensively on vocabulary development from the moment your child is assessed and begins their 11+ tuition with us.
Working in tandem with parents, we ensure that every opportunity to teach and learn new words is exploited. One way in which we encourage this is by recommending high quality reading texts for your child. This is of paramount importance in aiding their subliminal absorption of new vocabulary. Another way we encourage vocabulary development is by requesting that each of our pupils creates their own personal dictionary, noting down new words, word classes, writing a sentence using the word in context and finding as many opportunities that week to use the word.
Equally important is to be explicit in our teaching of vocabulary both during their 11+ tuition and at home. Parents support is vital in helping children to learn their vocabulary each week. At EA, VR is formatively assessed regularly in lessons and more formally assessed in VR tests set as homework, maximising opportunities for learning. 11+ tuition with EA is designed so that our students grow accustomed to exam formats and question types by the time they sit their actual examination - in mid-September for grammar schools or at the beginning of November for independent day and boarding schools.
Non-verbal Reasoning
Non-Verbal Reasoning tests the student's ability to understand and analyse shapes and patterns through deduction and reasoning. It includes a range of spatial problems, separated by 2D and 3D questions. For example, the 2D section includes identifying relationships, similarities and differences between shapes and patterns, extending visual sequences; the 3D section includes visualising 3D shapes drawn as 2D diagrams, folding nets of cubes mentally and following folds of a piece of paper.
We ensure our students familiarise themselves with a wide variety of Non-Verbal Reasoning questions, and learn strategies such as deduction and elimination, and watch out for features such as angle of rotation, counting the number of sides, shape sizes, reflection and shading. The old adage - Practice makes perfect - is never more true than in Non-Verbal Reasoning. Our students see a drastic improvement after receiving a few bespoke lessons from our teachers!