Meet The Team
Great company, great people – Dara and Matthew are professional, highly skilled and knowledgeable in their disciplines

Parent to Good schools guide
The Directors
Dara Hanley
Graduating with a first class honours PGCE from University College Dublin in 2004, Dara began her teaching career in London ten years ago. Prior to this, she read English and French at UCD where she obtained a high 2.1; however, her academic achievements were first evident while attending Mount Anville School. Her Leaving Certificate (A level equivalent) results placed her in the top 5% nationally.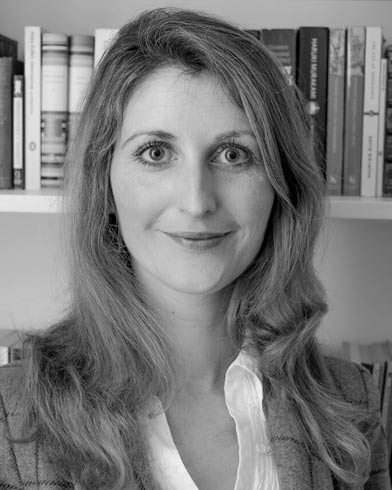 Over the past ten years, she has gained a breadth of experience teaching in inner-city state schools, where she was Head of Literacy across the Curriculum, to the elite grammar school, Tiffin Girls' School. Consistently rated outstanding or good with outstanding features from The Lead Inspector of Ofsted and Heads of English, Dara has a consistent, exceptional track record of facilitating students to excel in English at both Primary and Secondary level.
While teaching at Tiffin Girls' School, Dara achieved the highest early entry GCSE results in English. This wealth of experience has provided Dara a vast amount of educational insight, enabling her to direct Exceptional Academics into becoming the dynamic tutoring agency it is.
While Dara was working as an English tutor for 11+ and 13+ Common Entrance, her students have gained entry into elite academically selective schools including: Tiffin Girls' School, Eton College, Winchester College, Wellington College, City of London, Latymer, Lady Eleanor Holles, St Paul's Girls and Boys Schools, Alleyns, Dulwich College, Kings College Wimbledon, Wimbledon High and Putney High.
Matthew Chan
Matthew read Mathematics and Education Studies at the University of Cambridge and graduated his Bachelor degree in 2007 with honours. He obtained qualified teaching status in 2008 and further completed his Masters in Mathematics Education in 2011 while he was teaching full time.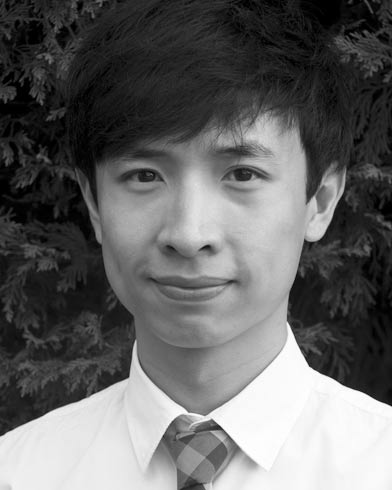 Matthew is an experienced Maths teacher who also worked as a Head of Maths for several years. He has been teaching the subject for over 7 years in both the state and the independent sector. With his extensive knowledge within the field of Mathematics education, his love and passion for the subject, he is very effective at helping students of all abilities to excel, and at the same time, he makes the subject fun and ensures it stays engaging for all his pupils.
His teaching has been rated 'outstanding' or 'good with outstanding features' in all his lessons observed by either Ofsted inspectors or the headteachers of his previous schools. He uses a variety of resources in his lessons, including interactive electronic lesson slides, games, hands-on objects and exclusive past entrance and exam papers.
While he was working with students, Matthew developed a track record for achieving predicted GCSE grades, and a 100% successful rate in gaining admission places in 11+ and 13+ entrance exams, such as St. Paul's, Latymer, Goldolphin & Latymer, City of London, Cheltenham Ladies College, Tiffin's Boys, Tiffin's Girls, Alleyn's School, Harrodian, etc.
Support Team
Wendy Stevenson- Office Manager
Wendy is our Office Manager, originally from Manchester, her love of languages began at an early age, with her Grandad teaching her Welsh songs and nursery rhymes. Having studied German and Italian at Leeds Metropolitan University, her early working life was spent in London, Frankfurt and New York working for an international bank and, later, for a Swiss financial institution.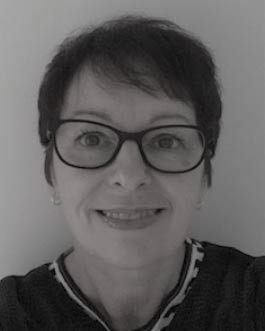 Settling back in the UK, Wendy's family life led to a change in career, working for an education training division of a local authority, which is where her passion for learning and the difference it can make to children, came alive.
After a brief spell working for a mental health charity, she then moved to a local sixth form college, dealing regularly with children in foster care from a whole host of different cultures and backgrounds. A chance hit upon an advertisement from Exceptional Academics brought about the opportunity to work with Dara and Matthew, where she uses her experience from across many disciplines to support the tutoring agency. When she's not working, Wendy is a big fan of the outdoors and loves to spend time walking her Labradoodle and attempting to keep fit. Her love of languages remains ever strong and she can still recite a couple of Welsh songs!
Aaron Markwell - Web & Content Manager
Aaron is responsible for our web and social media presence. Aaron is a professional choreographer, interior designer and teaches GCSE and Key Stage 3 Dance and Drama in a North London secondary school. His creative flair and personable communication have built him quite the following among South London residents for his Colour Consultation abilities, where he met Dara while working for Farrow & Ball.
Aaron has a BA in Contemporary Dance from Trinity Laban Conservatoire of Music and Dance and an MA in Performance Design & Practice from UAL: Central Saint Martins. Typically, one can find Aaron exploring London's many creative spaces, engaging with various collaborators, and continuing to diversify his working practice.